Pest Control Services in Hampton Roads
Superior pest control service backed by the Adibug Guarantee
WE WILL BRING COMFORT TO YOUR HOME
Adibug Pest Control is a family owned and locally operated residential and commercial pest control company and serves all of Virginia Beach, Chesapeake, Norfolk, Hampton, Portsmouth, Suffolk, Newport News, and surrounding cities.
Although Adibug Pest Control is a young company, we have the experience, dedication, and innovative mindset to solve your pest problems. We are locally owned and operated, and we value the communities we serve. With the Adibug Guarantee, you can be confident that our knowledgeable and highly trained pest control specialists will eliminate your pest problems for good!
If your bugs come back in between regular visits, we will return and treat them at no cost!
JUST 3 EASY STEPS TO A PEST-FREE HOME
After the initial service is complete, we will return to your home every quarter to reapply the outside barrier.
Inspection
We begin each treatment with an inspection upon your request to determine what pests you're dealing with, how pests are getting inside, and what areas need the most attention.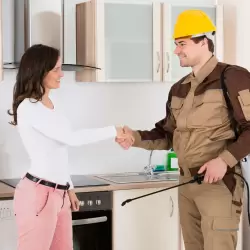 Treatment
We offer eco-friendly or entirely organic treatment options. Quarterly, bi-monthly, and one-time services are available to meet your needs.
Follow-Up
If you're on a recurring plan, follow-up treatments will occur regularly, depending on the plan. If you ever see pests in between service, we'll come back to remove them at no cost.
Jerry was very detailed and helpful. He answered all of my questions and thoroughly explained the process for the services I needed. The website is very easy to understand and clear in helping me decide what services were actually needed. The response times are within a couple of hours. Additionally, the price list for all services were very reasonable and with no hidden fees. I would definitely recommend this business to anyone in need of pest control services.Services: Inspection , Mosquitoes , Ants , Rodents , Termites , Spiders , Bees

Peatra Wilson


June 1, 2021

I purchased the Groupon that covers general insect maintenance for indoors and outdoors. Jerry was very nice and timely. I look forward to working with them in the future.

Sondrea Davis


January 1, 2022

Jerry arrived on time and was very knowledgeable. He treated a roach infestation that I had in a rental property. His communication was very professional. He listened to my concerns and treated the issues. I would definitely use his services again.

Sederick Green


December 1, 2021

Jerry and his team is awesome. He scheduled my appointment within 24 hours of my request and he kept in constant communication with me. I received a text message when he was on the way and when he arrived. He also walked through my house and explained everything to me. He was very nice and understanding. He also followed COVID-19 protocols. I'm very happy and impressed.Services: Inspection , Ants , Spiders

Thurman Diamond


January 1, 2022

I initially contacted Adibug for a termite inspection, and received a fast response, it was easy to find a time that worked for my schedule, and the service I received was great. I am now a repeat customer. I appreciate how thorough they are at explaining anything they find and what the treatment plan is. I will continue to use their services for pest control in my home.Service: Inspection

Brittany Copeland


January 1, 2022

The company Adibug Pest Control serviced by Mr. Jerry Omoruyi was excellent! He is very professional, knowledgeable, and consistent. I know my home is in good hands. I received termite full treatment services. Mr. Jerry Omoruyi arrived early in the morning; he inspected and treated the crawl space, the whole perimeter of the house inside and outside and the garage. I was very satisfied with the termite treatment and will continue tp utilize the company Adibug for all pest control services. from Sharon B. Norfolk, VA July 2021Service: Termites

Sharon Brown


August 1, 2021

Jerry was professional, friendly, knowledgeable, very neat and pleasant. I will definitely use him again. He told me that he has been in the business over 20 years. In this area even tho I have a clean house, bugs come in because of the cold. I would highly recommend him. I also had a problem closing my dishwasher door . He came back and fixed it in less than a minute. He is truly wonderful. Please use his services. He is great. I will have him come back in 4 months.Services: Cockroaches , Spiders

Christine Monson


July 1, 2021
Get Started With with Adibug pest control Today