With rodents round the corner, the possibility of bacterial outbreaks and infectious diseases looms large in your house. They leave no stone unturned to make it to their destination by nibbling, chewing and cutting through..
Roaches are creepy little hard shelled creatures, representing cockroaches broadly, in common parlance. They not only possess the innate ability to proliferate overnight, but also uncannily feed onto our fingernails, eyelashes,..

Experience a -free environment with our advanced, highly effective fly control methods in New Jersey and New York . Our team of skilled exterminators boast profound knowledge and expertise in treating the fly infested areas.

Fleas are blood thirsty parasites, which draw blood from the host's body in order to survive. This horrific detailing seems to be an apt introduction rather than the insignificant microscopic reddish- brown wingless anatomy.

Mosquito Elimination Product with Expert Supervision Redresses Breeding Itching and scratching is absolutely against gentle demeanor! But, rarely do you have a way out of that prolonged irritation..

Professional Termites Control Services to Rely On With unwanted, eerie creatures like termites invading all the corners of your home, you must look for expert termites control services to fix the issue forthwith .

We acclaim ourselves as the leader in providing powerful bed bugs control treatments for both residential and commercial establishments in New Jersey and New York, USA 

Only an Ant Control Professional can preserve Your Peace! Ants are inherently intelligent enough to mislead your mission. Only a craftily designed covert operation uproots them!…………..
If spiders are infesting your home, contact a spider control professional. Spider exterminators will be able to inspect your home, confirm the species of spider and recommend a course of proper spider control.
What our Customers Say About Our Service
The company Adibug Pest Control serviced by Mr. Jerry Omoruyi was excellent! He is very professional, knowledgeable, and consistent. I know my home is in good hands. I received termite full treatment services. Mr. Jerry Omoruyi arrived early in the morning; he inspected and treated the crawl space, the whole perimeter of the house inside and outside and the garage. I was very satisfied with the termite treatment and will continue tp utilize the company Adibug for all pest control services. from Sharon B. Norfolk, VA July 2021Service: Termites

Sharon Brown


I purchased the Groupon that covers general insect maintenance for indoors and outdoors. Jerry was very nice and timely. I look forward to working with them in the future.

Sondrea Davis


Jerry had very fast response time, made himself available on a weekend within 12 hours of contacting him late at night, extremely professional and personable and experienced will be using him again!

colin loughman


We had Jerry come out to our house today to do a look around and check in regarding to some bugs we have been seeing in the house. He was extremely professional, nice and informative. He explained everything that he was doing and did advise the stuff they put down is pet safe, as we have two little pups. Will definitely use this company whenever treatment is needing to be done just to keep the house pest free. Highly recommend!

Kayla B


Jeremy at Adibug was on time and very responsive. We appreciate the thorough job he did taking command of our pest problem.

Dom Green


Jerry arrived on time and was very knowledgeable. He treated a roach infestation that I had in a rental property. His communication was very professional. He listened to my concerns and treated the issues. I would definitely use his services again.

Sederick Green


I initially contacted Adibug for a termite inspection, and received a fast response, it was easy to find a time that worked for my schedule, and the service I received was great. I am now a repeat customer. I appreciate how thorough they are at explaining anything they find and what the treatment plan is. I will continue to use their services for pest control in my home.Service: Inspection

Brittany Copeland


Jerry and his team is awesome. He scheduled my appointment within 24 hours of my request and he kept in constant communication with me. I received a text message when he was on the way and when he arrived. He also walked through my house and explained everything to me. He was very nice and understanding. He also followed COVID-19 protocols. I'm very happy and impressed.Services: Inspection , Ants , Spiders

Thurman Diamond


Jerry was professional, friendly, knowledgeable, very neat and pleasant. I will definitely use him again. He told me that he has been in the business over 20 years. In this area even tho I have a clean house, bugs come in because of the cold. I would highly recommend him. I also had a problem closing my dishwasher door . He came back and fixed it in less than a minute. He is truly wonderful. Please use his services. He is great. I will have him come back in 4 months.Services: Cockroaches , Spiders

Christine Monson


Jerry was very detailed and helpful. He answered all of my questions and thoroughly explained the process for the services I needed. The website is very easy to understand and clear in helping me decide what services were actually needed. The response times are within a couple of hours. Additionally, the price list for all services were very reasonable and with no hidden fees. I would definitely recommend this business to anyone in need of pest control services.Services: Inspection , Mosquitoes , Ants , Rodents , Termites , Spiders , Bees

Peatra Wilson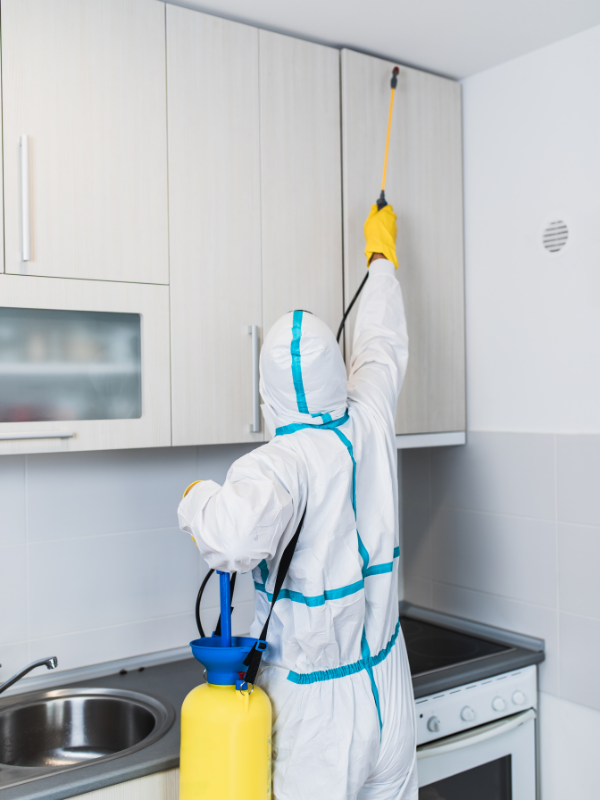 Adibug Pest Control Services is an affordable, comprehensive approach to creating a pest-free environment for your home, 24/7.