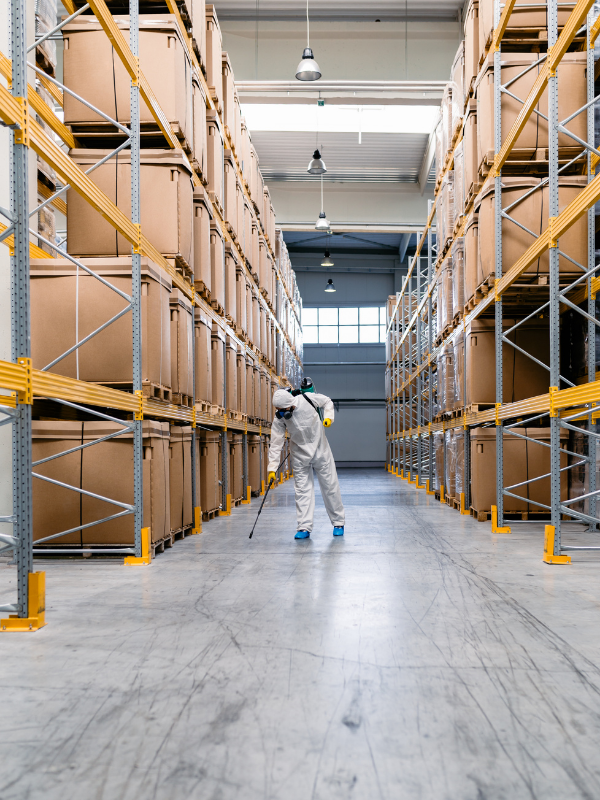 We will bring comfort to your business

Integrated Pest Management
Our management staff expertly coordinates pest control orders to avoid any delays
Restaurant Pest Control
There is literally no chance for pests to survive at your restaurants' kitchen!

Service Documentation
We give you instructions for safety measures that you must follow at your office
We're quite aware that the sight of an ant, a roach or any other pest can imply a loss of business for you. That's the reason why it's very paramount to protect your commercial property from pests. Not just for business and facility sake, but the welfare and health of both you and your team members; you can call Adibug to get these pests out of your commercial properties.
From hotels and industrial plants to office buildings and restaurants to retail stores and factories to schools and storage facilities, we provide commercial pest management solutions for different businesses in our region. This service will help business owners to keep a safe working environment.
In addition to that, we also provide a variety of commercial services such as Termite Control, Tick Control, Cockroaches, Mosquito Control, Fly Control, Flea Control, Ant Control, Bed Bug Control, Spider Control, Cobweb remover, Rodent Control, and Drain treatment.
We're GreenPro certified, and in helping you out, we always try to be environmentally conscious. Be rest assured that we'll treat your business with high-standard practices that you can feel good about. Also, all our products are tested and approved for pest control.
Our technicians have the expertise and know-how of quality pest management techniques; they can handle any level of commercial pest invasion. No matter your business, we've got a solution for you. We understand that effective pest control is a continuing process and that's the reason why we always try to reexamine your commercial pest control needs after which we'll implement solutions that'll keep your business free from pests.
Common Pests Problems
There are Many Different Kinds of Pests
Or call us at 757 317 3070